Analysis and Client Counseling
Whether preparing to defend against patent assertions from third parties, or simply looking to increase licensing royalties, ensuring you have the proper counseling and analysis is key to your decision-making. Muir Patent Law can advise you in the following areas:
Patent Mining: Actively searching and analyzing patents (in your portfolio or others) that may directly affect your business, to help you make strategic decisions regarding your own patents or those you may wish to obtain.
Infringement and Validity Analysis: Knowing how to enforce your business' patent rights is critical to protecting your business.
Patent Valuation: Similarly, knowing how much your patent is worth is critical to the success of your future business.
Product Clearances: Will your invention infringe on the rights of another? A product clearance is a careful evaluation of a new product before it enters the market, and can give you better assurance of non-infringement.
Due Diligence: We examine your patent portfolio to determine the full value of the assets. Ideally, we conduct it before any negotiations begin.
Patent Portfolio Management: This is especially useful if you have multiple patents that need to be tracked and updated to promote maximum revenue.
Invention Generation and Harvesting: Unfortunately, some companies don't patent their inventions or technology because they don't recognize patentable technology and they overlook the potential of novel ideas. Muir Patent Law can assist in discovering useful inventions that companies often miss within their own research and development.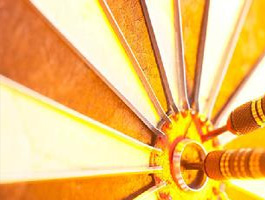 "They've been able to provide results when larger, name-brand firms could not deliver. The combination of hands-on attention and unique experience of their patent attorneys gets us results time and again. They know it's not about obtaining just a patent, but a commercially meaningful patent."
Raul Fernandez
CEO ObjectVideo Inc., Vice Chairman of Monumental Sports & Entertainment