Licensing and Negotiations
Licensing includes the process used to grant exclusive or non-exclusive rights over a patent to an outside party – the licensee. Normally, when the right is granted, the patent owner is compensated by royalties. Muir Patent Law specializes in effectively persuading a potential licensee to take our client's license. This typically requires a detailed, coherent discussion of the relevant technology, as well as a comprehensive understanding of how a patent may be affected by litigation. Once we convince a party of the need to take your license, we negotiate a deal that both parties can accept.
Global Experience
Benefit from our experience as in-house patent counsel at one of the largest consumer electronics companies worldwide.
Our firm represented or negotiated against the world's top semiconductor companies worldwide (7 of the top 10 worldwide), including:
Samsung Electronics
Texas Instruments
ST Microelectronics
Toshiba
Hynix
Freescale
NXP (formerly Philips)
AMD
Qualcomm
Matsushita
Competitive Research
We partner with leading reverse engineering companies to learn about your competitors' products.
Negotiation
Can provide you with deep insight into the scope and risk patents face in litigation. This understanding is not only essential to effectively advocate positions to adverse parties during negotiation, but also helps us to better assess a patent's value for licensing purposes.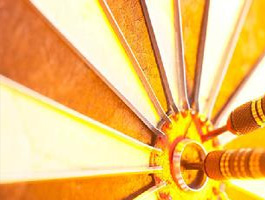 "Muir Patent Law has consistently been able to offer effective analyses and opinions …"
"We have been working with Muir Patent Law for over a decade on a wide range of complex patent matters. Muir Patent Law has consistently been able to offer effective analyses and opinions on difficult patent issues.  We also will use Muir Patent Law to participate directly in patent license negotiations to provide the added advocacy we need."
Jay Shim
Senior Vice President of Intellectual Property, Samsung Electronics